The Road Safety Markings Association (RSMA) has updated members on the developing coronavirus crisis, promising to 'continue to operate and support members to the maximum possible degree'.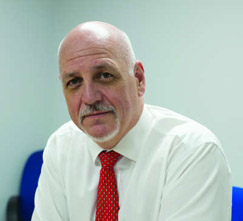 The trade body is utilising alternative mechanism and approaches to carry on its work and continues to monitor and be guided by Government advice.
Measures are in place to help ensure no interruption if you wish to contact the RSMA by telephone or e-mail.
The RSMA has postponed all training and assessment activity, which will be rescheduled for later in the year. All those affected will be contacted directly.
It will continue to accept bookings for training/assessment for later in the year should members wish to plan ahead.
Actions taken:
RSMA hosted meetings will take place via alternative methods (conferencing/webinar facilities), these include the Health & Safety Forum (21 Apr), Traffic Management Working Group (21 Apr) and Sector Scheme #7 Meeting (23 Apr). Those due to attend will be contacted shortly.
RSMA Member Interest Groups (MIGs) scheduled for Bristol (30 Apr) and Manchester (5 May) are cancelled. The content of the MIGs shall be provided to members via an alternative mechanism.
'RSMA staff shall not attend external meetings in person, but will endeavour to join such meetings remotely if facilities are available.'
The majority of RSMA staff will be working from home to minimise social interaction.
Chief executive Stu McInroy (pictured) said: 'These decisions have not been taken lightly, but I should like to reassure members that there will be minimal disruption to operations as we seek to provide a business as usual service.'
Click here for the full update and links to the most up to date advice for employers, employees and general best practice that members may find useful.
If you have any queries, please contact the RSMA office on 01427 610101.