Some places are all go, sadly Milton Keynes is not one of them.
The BBC has reported that the council has run out of green bulbs for a number of traffic lights.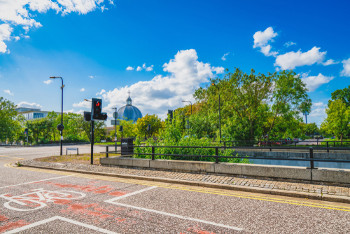 The council said that the 'specialist lights' had not been manufactured for 20 years and it was impossible to get exact replacements.
It is 'looking at a new system' to replace these 'outdated' lights in the new year, a spokesperson said.
'They are not light bulbs like domestic ones but are specialist lights.'
Of course some might say this is the the exact moment that Milton Keynes - home of the roundabout - has been waiting for, much like a stopped clock.
However as a further bitter twist of fate, Northfield roundabout in the town is one of the places affected.