Highways England is set to deactivate its plan to manage lorries in Kent in the event of a no-deal Brexit after the EU agreed to an extension of the UK's membership.
The government-owned company stated on Monday that Operation Brock 'had been deployed now in response to potential delays at the ports in the coming days or weeks'. It did not specifically mention Brexit.
However on Monday morning, the EU offered the UK a three-month extension to its membership, and on Tuesday a Department for Transport spokesperson said: 'Following the agreement of an extension, the Government took the decision to stand down Operation Brock as soon as is practical.'
South east operations director, Nicola Bell, said: 'Operation Brock is part of a set of measures put in place to allow the M20 and the rest of Kent to keep moving in the event of cross-channel disruption.
'We have worked extensively with our partners in Kent to ensure that the county is as prepared as possible for any disruption to cross-channel services.'
Operation Brock contains a series of measures that aim to improve Kent's resilience in the event of cross-channel disruption.
It has stages that can be deployed sequentially, scaling up or down to meet demand.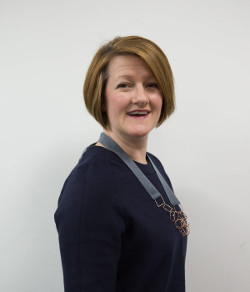 A significant part of Operation Brock is keeping the M20 open in both directions by using a contraflow on the M20 London-bound carriageway between junctions 8 and 9 (from Maidstone to Ashford) and directing lorries heading for mainland Europe onto the coastbound carriageway, where they can be queued if necessary.
In addition to the M20 contraflow, lorries can be routed to Manston Airfield and, if needed, the M26 motorway can be closed and used to queue HGVs.
On Monday Highways England said drivers of lorries weighing more than 7.5 tonnes heading for Eurotunnel or the Port of Dover on the M20 should follow signs directing them onto the coastbound carriageway of the M20 between Junctions 8 and 9.
A 30mph speed limit was in place and, in the event of disruption at the ports, lorries could be queued on this section of motorway. All other drivers were told they could continue their journeys as normal. On the M20, two lanes remained open to traffic in each direction between junctions 8 and 9, using a contraflow on the London-bound carriageway, with a 50mph speed limit in place.