Kier Group plc has announced strong half-year profits, which it said were bolstered by a strong performance by its highways business.
In the six months to the end of December, the property, residential, construction and services group secured revenue of £2.15bn, an 8% increase in compared to a year earlier, with operating profit up 5% at £60m.
Kiers Services division, which comprises Infrastructure Services (highways, utilities), Property Services (housing, FM and related services) and environmental services saw a 17% rise in revenue to £901m and a 19% rise in operating profit.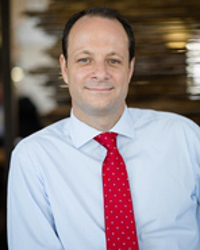 Haydn Mursell, chief executive (pictured), said: 'The Group is performing well. Our £9.5bn Construction and Services order book, combined with our £3.5bn pipeline in the Property and Residential divisions, provides good visibility of work over the medium term.
'The Group's performance reflects the strength of our business model and our financial and operational disciplines. Our portfolio of businesses provides balance and resilience and our approach to risk management is evident in the margin performance we have delivered over many years. We remain on course to deliver double-digit profit growth in 2018 and to achieve our Vision 2020 strategic targets.'
Kier said during the period it has reinforced its position as the UK's leading provider of highways management and maintenance services, with the delivery of a number of projects.
Work on Highways England Area 1 and 2 Design contracts commenced as well as negotiations for a three-year extension to its Area 3 and 9 contracts. It said in a trading update in January that a final decision on the contracts was expected by the end of March.
In addition, the Highways England Smart Motorways programme on the M6 junctions 16 – 19 is now being delivered solely by Kier, with the Carillion joint venture team now having transferred. In the local authority market, Kier will commence the £147m Shropshire County Council highways contract on 1 April.